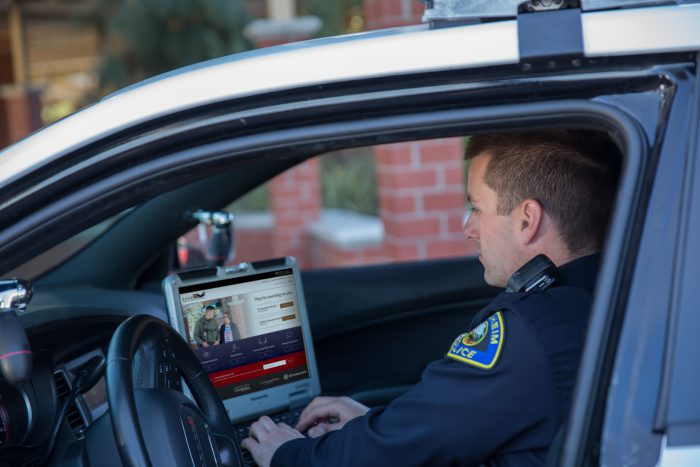 ---
By virtue of U.S. demographics, elder abuse is one of the fastest growing crimes in the United States. Elder Abuse Guide for Law Enforcement (EAGLE) is a national web module designed to support officers in identifying, intervening, and resolving cases of elder abuse.
EAGLE funding was provided by the U.S. Department of Justice (DoJ) and was led by the University of Southern California's (USC) Keck School of Medicine, host of the National Center on Elder Abuse (NCEA).
In addition to the DoJ and NCEA, this guide reflects the efforts of faculty and staff from:
---
Training Opportunities
EAGLE is also accepting applications for in-person training, fill one out today and put your agency's knowledge of elder abuse detection and prevention to the test. We'll also work with you to ensure that participants in your training receive POST, IADLEST and other state certifications.
---
Acknowledgments
With special thanks to Detective Larry "Skip" Swain, Fresno County Sheriff's Office, Elder Abuse Unit, as well as:
Amanda Burstein, International Association of Chiefs of Police (IACP)
Joseph Marcus, International Association of Chiefs of Police (IACP)
Randy Thomas, Retired Law Enforcement Instructor
Paul Greenwood, San Diego District Attorney's Office
Focus group testing and feedback sessions provided valuable input by law enforcement officers from the following:
Anaheim Family Justice Center, California
Brooklyn Police Department, New York
Orange Police Department, California
Rexburg Police Department, Idaho
Rock County Sheriff's Department, Wisconsin
Digital production, design, copywriting and project management provided by East Bank Communications Group in Portland, Oregon.
For more information, to provide feedback on this module, or to request additional training, please Contact Us.